Happy Small Business Week!
West County Net is proud to be a small business dedicated to helping other businesses throughout Sonoma County find success online.
In the spirit of Small Business Week, we wanted to offer some suggestions for improving your business' online presence and ensuring your online house is strong.
1. Make Sure Your Business is Listed on Google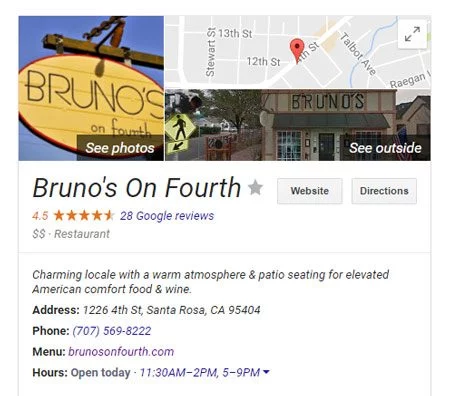 A proper Google business listing via Google my Business is one of the key building blocks of your digital presence.  It is absolutely essential for local SEO and allows you to be found online by both prospective and current customers. Without a Google My Business listing, you will not show up in local search results or map listings on Google.
Creating a Google My Business listing is absolutely free and can be customized to represent your brand and core service offerings. It gives users key business information like hours of operation, your local phone number, and helpful business details like types of payments accepted, wheelchair accessibility, and parking.
72% of consumers who did a local search visited a store within five miles – WordStream, 2016
Key Tips for a Great Business Listing:
Claim your Google My Business listing immediately
Ensure the information on the listing is consistent with the information presented on your website (business name, address, phone number)
Add pictures consistent with your brand identity which will help your business stand out from the competition
Ensure all the information is accurate and up-to-date (hours of operation, map marker is in the right spot, business details, etc.)
Watch, manage, and respond to reviews (especially negative ones)
2. Mobile, Mobile, Mobile
According to Google, 53% of smartphone users will wait not longer than three seconds before abandoning a site. If your site doesn't load or work properly via mobile, you're dead in the water.
51% of smartphone users have discovered a new company or product when conducting a search on their smartphone – Google, 2015
Not only is mobile important to users, but it's also a necessity in the eyes of search engines like Google. Having a fast, mobile-friendly website will put you at a competitive advantage in the local search results. Not having a mobile-friendly website could tank your online rankings and make your site harder to be found online.
Key Tips for Going Mobile:
3. Content Creation is King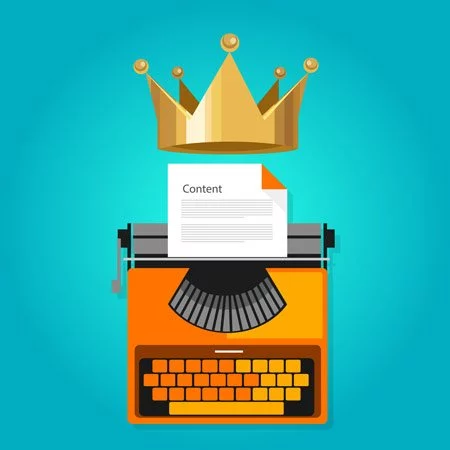 Content marketing is one of the biggest marketing trends of 2017. It is a marketing strategy centered around the creation of valuable content to help attract, retain, and drive your audience towards a desired action or purchase. It is fueled by the creation of useful online content like blogs, videos, infographics, podcasts, e-books, and social media posts.
Content marketing distinguishes itself from traditional advertising in the way that it promotes your brand and business without being overly promotional.  Content marketing only works if your customers find value in the information you're providing – so you need to step away from the high-pressure sales tactics of yesterday and focus on building trust with consumers.
Content creation is also a major benefit to the rest of your online strategy.  A well-executed content marketing effort can positively impact and fuel your social media and SEO efforts. The content you create can be used to maintain a schedule of regular social media posts and is a sure-fire way to amplify your websites relevant content, which can help you get found in local search results.
72% of marketers say relevant content creation was the most effective SEO tactic – Ascend2, 2015
Key Tips for Creating Quality Content:
Create quality content consistently- It helps keep your audience tuned in and lets Google know you're relevant and alive
Be personal- Your audience wants to hear from YOU! Tell real stories and use original photos over stock photography whenever possible
Create value- Give users information that will benefit both them and yourself. Think about the types of information your customers seek from you and turn it into a helpful blog
4. Don't Be Afraid of Paid Online Advertising
Online advertising (aka search engine marketing) is a surefire investment.  Advertising platforms like Google AdWords, Facebook or Instagram Advertising can help drive qualified leads to your website. A carefully targeted and well-run campaign gets your business at the top of the paid search results and in front of relevant customers.
Many of the businesses we partner with prefer these online advertising avenues to traditional advertising because of the level of control and targeting it allows. You're able to specifically target the keywords, cities, and people you want to reach. It's also a popular solution because it can be tailored to fit virtually any type of budget and requires no long-term commitments (although we recommend running ads for a certain amount of time in order to gain enough data to optimize and analyze your efforts).
Key Tips for Investing in Paid:
Don't set it and forget it- We see this happen all too often. Someone dips their toe into the world of AdWords and then neglects to keep up on the regular maintenance needed to ensure your campaign is providing a proper return on investment. If you don't have a team member who can dedicate time to monitoring these efforts, partner with a local digital marketing agency to help
Track it! Why invest your hard-earned marketing dollars if you're not going to track your return on investment? Track any and all conversion points on your website
5. Get Ahead of Your Competition with Search Engine Optimization (SEO)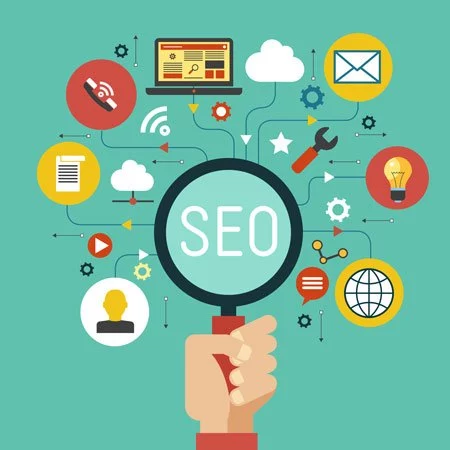 What is SEO you ask? (Aside from being one of our favorite things) SEO is a mix of best practices and strategies which allow you to achieve optimal search result rankings and increase quality traffic to your website. Put simply, SEO helps you to get onto page one of Google so prospective customers can find and choose you over a competitor. It is the bread and butter of a solid online strategy.
The tricky part is: There is no perfect formula for SEO and Google changes the name of the game frequently. Google has never and will never give away the secrets of their algorithm, so professionals need to rely on tried and true methods based on experience and staying abreast with industry trends. Google makes changes and updates to their search algorithm regularly, so what worked two years ago just won't cut it today.
Key Tips for Getting to the Top of the Search Results:
Partner with a local SEO company– Establishing and maintaining your rank in Google is no easy task and you'll need professionals who know what they're doing. (Hint, we can help)
See where you stand- The best place to bury a dead body is on page 2. Search a relevant keyword and city to see where you rank in the local search results. (Use an incognito browser to get the most accurate picture)
Bonus: How to Help the Small Businesses You Love
Show Your Appreciation by Writing a Google Review
Something as simple as taking the time to write an honest and thoughtful Google review for a business can be invaluable. Not only does Google favor verified business listings with reviews, but it helps potential customers gain a sense of trust through social proof.
Key Tips for Reviewing:
Review what you love, and do it often
Review on Google, Yelp, Facebook- Any platform of your liking
Ready to Improve Your Online Strategy?
We're ready to help. If you would like to learn more about any of the tips or marketing strategies within this blog, call or contact the team at West County Net today.
Contact Us
Contact us by filling out the form below.
"*" indicates required fields