Google Completes Biggest Algorithm Update to Local Search in 6 Years
Google is constantly making updates to their various search algorithms that affect your business's search engine visibility. Late last year, Google rolled out another major update, in fact the biggest algorithm update to local search since 2016. This latest update drastically improves results on Google Search and Maps to make results more relevant to users as they search in the present tense.
Before we discuss this latest update, let's take a look at previous updates to the local search algorithm and how local search has improved over the past decade.
Previous Major Local Search Google Algorithm Updates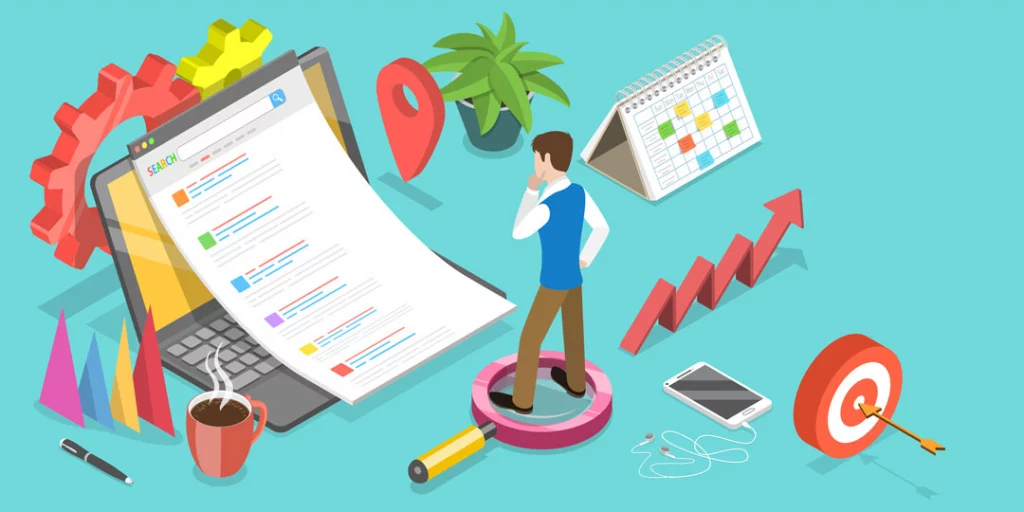 Google's Algorithm Update: Venice
Back in 2012 (yes, 10 years ago my friends), Google announced in a blog post that they had made over 40 key changes to their search algorithm. Among these updates, Venice specifically altered the future of local search. According to Google, Venice "Improved local results. We launched a new system to find results from a user's city more reliably. Now we're better able to detect when both queries and documents are local to the user." In other words, Venice demonstrated that Google understood that users wanted results relating to products and services within a closer geographic proximity. In other words, when someone searched for a specific item or service, they were probably looking to buy said item from a local business. As a result, Google now included results based on either a stated physical location or your computer's IP address.
Google's Algorithm Update: Pigeon
Fast forward 2 years to 2014, Google released another algorithm update that impacted local search results rankings: Pigeon. Pigeon changed search results rankings to prefer local results over other less-geographically relevant ones. Results were based on the location of the user's IP address or a physical address specified by the user and the address of businesses available in Google's directory.
Google's Algorithm Update: Possum
And once again, in 2016, Google pushed another documented, but unconfirmed update to local search: Possum. Because Possum was never officially confirmed by Google, its explicit purpose has been left to the SEO community to hypothesize. Many think Possum's purpose was to diversify local results. And further still, many were not exactly thrilled with its effects on search ranking.
One of Possum's impacts included penalizing businesses sharing the same Google business category within the same building (affiliations). That is to say, should multiple law firms share a physical address, only a select number would appear in the Google local pack and the automatic zoom level of Google Maps. These listings could potentially still appear in the local finder, but viewers would have to manipulate the map (zoom in, re-center, etc) in order for them to appear.
The other major effect of Possum on local search included improving the ranking of businesses whose postal mailing addresses were within a given city but were technically located outside the city's borders. By interacting with Google Maps, you can trigger Google to show or hide a city's border. Before Possum, businesses outside the city border were penalized for their distance. After Possum, these same businesses saw a marked improvement in their local search ranking.
What is the Vicinity Update?
So now that brings us to the Vicinity update to the Google local search algorithm. Rolled out between November 30th and December 8th of last year, Google confirmed the Vicinity update to be the largest change to the local algorithm since Possum in 2016. So what exactly did Vicinity do? According to the community and signals from Google, Vicinity treats target proximity as a ranking factor. In other words, when a viewer searches for a product or service, related businesses closest to the viewer's geolocation benefit while businesses further away suffer.
Now of course, proximity has always been an important signal for local search results. However, like any and all SEO factors, proximity can be manipulated and businesses can optimize ranking far from their physical location. Vicinity addresses this gap. With Vicinity, Google makes search results more relevant to the user in the here and now.
How the Vicinity Update Affects Google Search and Maps
After the rollout period concluded, businesses noticed a significant difference in how they ranked on local search. Businesses ranked much better in their immediate local area and not so much the further you move away from their physical addresses. Check out the comparison provided by BrightLocal, a multi-use tool particularly useful for local SEO.
As you can see, before the update, the test business ranked very well in the area immediately outside its physical address for a given search. Not so much beyond this tight radius. After the update however, the business ranked remarkably better not only in the immediate vicinity, but also in the area beyond that. As a result, the business is still discoverable to users outside its immediate reach including those to the southwest.
How to Adapt to the Vicinity Update
Local businesses will need to adapt to the new changes and keep an eye on Google guidelines as these updates continue to roll out. In a post on the Google Business Profile help forum, Google explains that general guidelines for businesses remain the same. These guidelines inform us that results are determined by relevance: how well a local Business Profile matches what someone is searching for, distance: how far each potential search result is from the location term used in a search, and prominence: how well known a business is.
Therefore, businesses should be sure to keep all information posted to their GBP as accurate as possible. Local businesses should include complete data. This means business name, address, and phone number (NAP) should be correct and keep business hours up-to-date. Businesses should also verify their locations through Google either by post, phone, or email correspondence. You should also manage and respond to reviews, whether positive or negative to maintain an excellent customer service reputation. Lastly, Google suggests businesses add images, especially if they are photos of the interior and exterior of the building, and photos of staff. All these steps can help to keep your business relevant and of good repute.
Local SEO on Google Search and Maps with West County
Google is constantly updating their algorithm and these changes can affect business SERP for the better or the worse. Vicinity signifies a huge victory for local businesses looking to expand their visibility in local search. Google is becoming increasingly more invested in making search, especially local search, more and more relevant to its users. And if your business is not keeping up with and adapting to these Google updates, your business is going to suffer.
Make sure your local business is benefiting from the Vicinity update and not suffering with local SEO services with West County. We constantly monitor our clients' Google Business Profiles and stay abreast of all major and minor Google algorithm updates. Our team of SEO specialists knows how important local search ranking is to your business's success. Contact us today to discuss immediate measures we can take to optimize your business's GBP and significantly improve your local search ranking.
Contact Us
Contact us by filling out the form below.
"*" indicates required fields