5 Reasons Why Email Marketing is Still a Powerful Direct Marketing Channel
If you're sales are plateauing and you're looking to shake up your marketing channels, including email marketing is essential. Email marketing an easy, cost-effective, direct marketing channel that, done right, won't let you down this year or in the foreseeable future. Email marketing is here to stay.
What is Direct Marketing?
If you're new to this term, direct marketing is marketing aimed directly to an individual you have identified as someone who has shown interest in your products or services.
Examples of direct marketing include:
Email Marketing
Social Media
Direct Mail
Telemarketing
SMS (text to mobile)
Pay Per Click (PPC) advertising through Google and Facebook
In this article, we'll explore the reasons why email marketing continues to perform well as a direct marketing channel, with no end in sight.
1) Plays Well with Other Direct Marketing Communications
Email marketing has been around since 1978. Even with the flood of spam that consumers are inundated with, it continues to remain a preferred method of communication with the brands they love. It is also the perfect partner to some of the most popular direct marketing channels.
A Key Component to a Strong Marketing Strategy
The social networking landscape has changed many times during the last several decades. Remember MySpace? Google+? In spite of the many changes, acquisitions, mergers, and new players, social media continues to be a strong direct marketing channel, and it plays well with email and content marketing, boosting their signal out to where customers spend so much of their time.
Tag Teams with Mail
With more people going green and opting for paperless communication, marketers' direct mail lists are shrinking. Though they may not want you filling their mail boxes, most still don't mind finding you in their email inbox. If you're sticking with direct mail, tag teaming these two channels can garner excellent results when you send postcards to the same folks who receive your emails. It provides another touch–one that's tailored just for them, applying what you've learned through their email marketing engagement.
Less Screened than Telemarketing
One of the beauties of email is that we can engage with it at a time of our choosing. Getting so many notifications of possible spam calls and having our voicemail inbox fill up with robocalls makes us less likely to take a call from an unknown number. With email marketing, we can easily see the sender and read the sender's message at our leisure. Perhaps when we're looking for a deal on the very product they're promoting.
2) Messages Are Targeted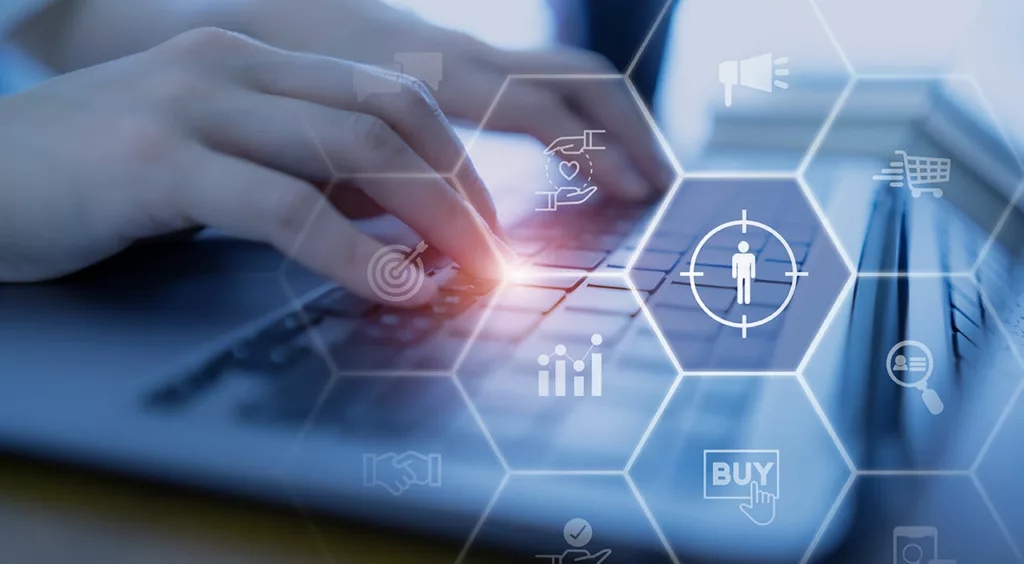 When you're marketing to people who have indicated their interest, you're marketing to a customer or potential customer, as opposed to any warm body who might be listening. When you employ list segmentation in your email marketing campaigns, using data-rich lists gathered either within your email platform or your own CRM (Customer Relationship Management) software, you have metrics to make sure the emails you send are tailored to where the reader is on their customer journey.
3) Messages Are Personalized
The first places people look, when scanning their inbox, are the "to" and "from" fields. They want to make sure you know them, and that you're not a pretender. Email marketing platforms allow you to personalize the "to" field, which increasing reader confidence and open rates.
According to Pathwire's The Path to Email Engagement in 2021 report, 88.7% of its 2,000 respondents said recognizing the sender was a primary factor in their decision whether to open an email. That's another place you can customize your message. Depending on your buyer's journey and the type of message, the address in the "from" field can be the company email address (like info@), the CEO's email, or the direct email address of a customer service representative's name they will recognize. The CEO will not actually be getting all the replies, as the "reply to" email will not change.
4) Measures Results with Rich Performance Data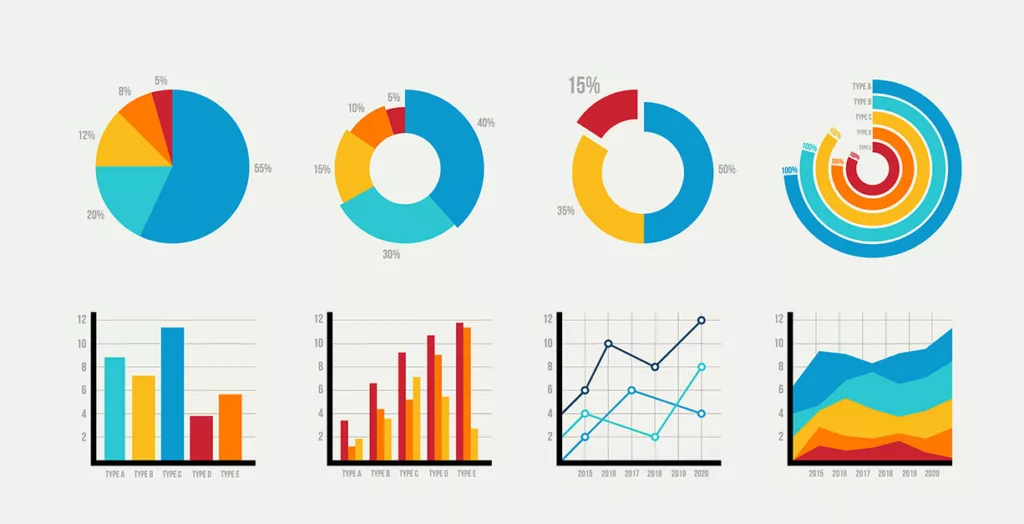 Unlike traditional, outbound marketing channels, digital marketing can provide metrics to inform a marketer's next move. With email marketing, you have access to reports instantly, within the platform, to see how many people have opened the email, how many have clicked on a link, where they live, what device they were using, etc. You can also try A/B testing to test the effectiveness of different subject lines. You can even weed out your list to make your message even more targeted by shunting non-engagers to a separate list that will get "We miss you, here's a coupon," type emails to coax them back. Many platforms have buyer's journey automations to help with this.
A note about the recent change to Apple Mail
The recent Apple privacy change will prevent marketers from gaining behavioral data from opted-in recipients, who open a marketing email in an Apple's Mail app, whether on mobile or desktop.
5) Agile Platform – Easy to Adjust or Pivot a Campaign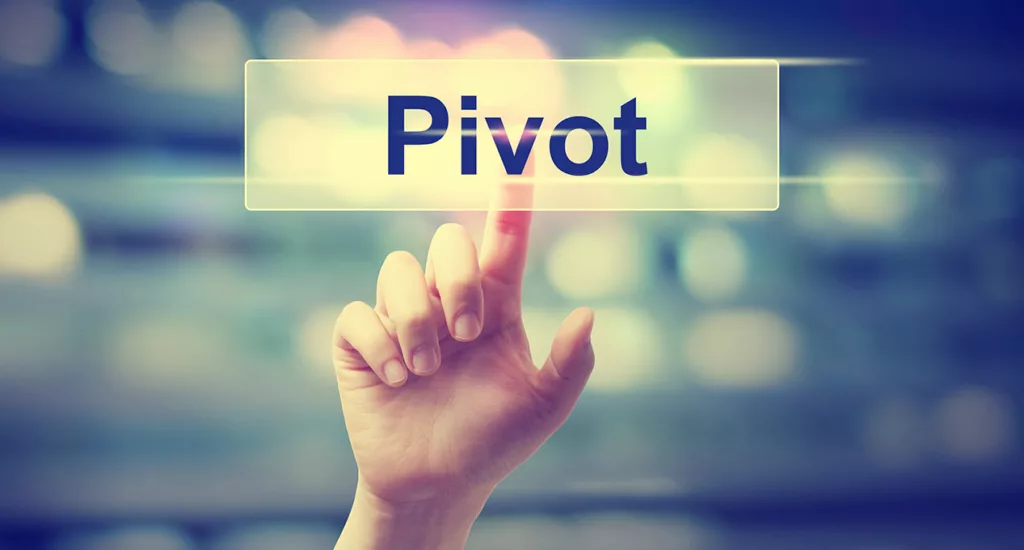 If COVID has taught us anything, it's that change is inevitable. If you have experienced supply chain issues or cancelled events, you know how important it is to be able to pivot a campaign when changes occur. Email lends very well to this scenario.
By capitalizing on all of the rich performance data gathered through the email marketing platform, using A/B testing, and monitoring a campaign's overall performance, you know what adjustments need to be made. Email marketing is one of the easiest direct marketing strategies in which to make mid-campaign adjustments.
For example, using list segmentation, you may find that customers who haven't made a purchase in five years are no longer opening your emails. Those folks could get a different message, perhaps a special coupon offered outside of your present campaign, with a personalized message. Meanwhile, your current sales campaign list can be purged of non-responders for a higher return on your investment.
Email Marketing Is Too Important Not to Get Right
Email marketing is still a relevant and powerful digital marketing tool that can help you retain, and resell to, your existing customers and win over new ones.
At West County Net, we have nearly 30 years of experience leveraging the power of the internet to get more visitors to our clients' websites and converting those visitors into customers. If you would like to learn more about our email marketing services, or any other digital marketing service, please reach out to us online, or give us a call at (707) 579-2089.