5 Reasons WordPress Is the CMS of Choice for Business Sites
Web design has come a long way since the days of hard coding HTML and Dreamweaver. Many hosting sites offered website builders, and blog platforms started looking more like websites. Now, there are Content Management Systems (CMS), which continually improve the user experience and provide robust design tools that only require a rudimentary knowledge of HTML, and rich development frameworks to build upon. One such CMS has become the go-to for companies and web developers worldwide: WordPress. West County Net is one such company.
In this article, we'll outline the many benefits of WordPress, and why web developers, including those at West County Net, love it so much.
What is a CMS?
Content Management Systems (CMS), originally, were created as frameworks to allow for easier development and content storage within a database. When phones got smart and phone books disappeared, everyone needed a website to showcase their business, whether they could afford to pay for one or not. This is the need that the CMS filled. With its intuitive, accessible User interface (UI) and robust tools and templates, crafting slick websites no longer needed ninja coding skills. Developers also saw the value. Using a CMS, a developer can construct a website in a fraction of the time it takes with a combination of raw code and web design software.
What Makes WordPress the #1 Choice of WebDevs?
Developers don't necessarily jump on the bandwagon because something is popular. However, WordPress's popularity has spawned a huge network of experienced users that share solutions, insights, and improvements to meet the growing needs of businesses around the world.
What makes WordPress the best platform for building and maintaining websites? Here are just five reasons.
1. Open Source
Why do so many people use WordPress? Mostly, because it's an easy-to-use, open source platform. It costs nothing to use and many themes are free. To this day, WordPress is still one of the most successful open-source projects ever produced, representing, according to codeinwp, 43% of the internet.
2. Scalable
WordPress can scale up with your business. WordPress offers an unprecedented amount of features right out of the box, but has also been extended more than any other CMS out there. Its rich plugin and theme development allows for creating everything from a simple blog to a full ecommerce solution, to entire web applications. Its scalability is trusted and proven. Take for example WordPress.com which is a multisite instance of WordPress running millions of websites. West County Net, has used WordPress to run 100s of websites off one installation, and giant blogs that have millions of views every month. While it may not be the best for building the next Social Network, it will absolutely run almost any business need you have at scale.
3. Highly Customizable
WordPress is packed with pre-built themes, which are nothing like those templates in the hosting server's basic, cookie-cutter frameworks. With five thousand themes in the official WordPress directory to choose from, web developers can easily find one that provides the perfect backdrop and functionality for their clients' industry and brand. The choice of third-party themes, plugins, widgets, and tools developed for this CMS is endless and growing every day. It's like a candy store for web developers and, with so many possible combinations, helps them build truly unique websites. Beyond what it offers already, developers can craft their own custom themes and plugins. This in turn allows them to create any type of website they ever imagined.
4. User-friendly AND Developer-friendly
In addition to the themes and plugins, the new Gutenberg block editor provides yet another short cut to delivering unique content. Developers love and hate the new block editor. However, there is no doubt developers are cranking out custom plugins and blocks that help it to do even more than most CMS's could dream of. All of the backend tools on a WordPress site are designed with the new user in mind, while giving developers the shortcuts they need to work efficiently. This has allowed us to build more websites with less developers. Plus, it empowers our content and search engine optimization teams to expand and grow our websites for years to come. The WordPress knowledge base and community support network have the answers when developers or de facto web managers run into issues.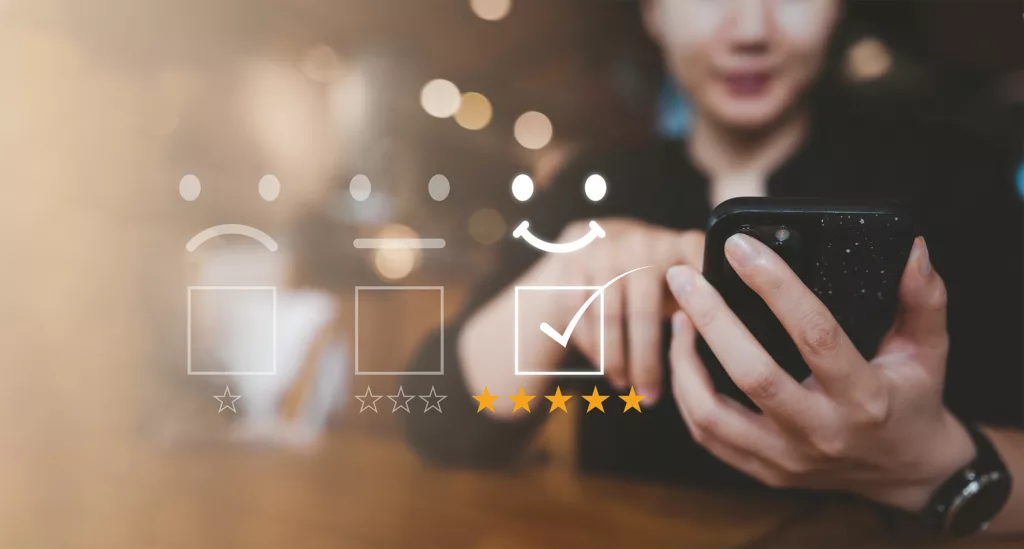 5. Agility
Finally, one of the biggest reasons West County Net uses WordPress is its ease for agile development. By developing our own core themes in-house, we have been able to construct an extended framework on top of WordPress. This allows us to construct websites at an extremely fast pace, and scale and morph them for years to come. With SEO being a core part of our development mindset, we don't build one-off websites that are replaced every couple of years. We build platforms that allow us to be agile with the quick moving web. Building on WordPress feels like having the entire Automattic company as an extension of your own developer team, making it more agile than any other development framework available.
How Does It Compare with the Other Common CMS Platforms?
WordPress Vs Squarespace
Squarespace has built-in templates and plugins, requires no previous web building knowledge or coding, and rules when it comes to ease of use for the novice. However, Squarespace only has a fraction of the apps and plugins that are easily available to WordPress users. Want more plugins and apps to increase functionality and help your site stand out? WordPress offers way more to choose from, with new third-party plugins and apps releasing on a regular basis. WordPress sites may have a bit of a learning curve, and need consistent attention, with monitoring updates and security. But the limitless customizations for business sites of any size are worth the effort.
There is almost always a point where a business outgrows a solution like Squarespace: where they have hit the limitations of what the platform can provide. This is where WordPress shines. By taking away those limits and allowing developers to extend the framework, WordPress can do nearly anything.
Squarespace Vs Wix
What makes Wix stand out is its easy-to-use freeform editor, which gives more design freedom. This appeals to creatives, but can backfire on the uninitiated. For blogging and SEO, however, Squarespace has more pre-built design options and more overall functionality than Wix.
Wix Vs Weebly
Don't need much from your site, other than the internet version of a phonebook ad, blog, or very basic ecommerce capability? Weebly and Wix can do that for you very affordably, without possessing any special skills. They both have app stores for themes and plugins. Many of Weebly's themes, however, need a refresh and its e-commerce capabilities are limited. Wix will give you a better-looking site, with better blogging functionality, and is a bit easier to use than Weebly.
Use the Best CMS for the best SEO
WordPress is a content powerhouse. One of the most beneficial pieces of SEO is content structure, and WordPress provides the tools to set up the perfect content structure for your project. Its framework allows you to take the responsibility of content creation from developers and puts it into the hands of the SEO and content experts. West County Net websites always utilize the latest version of WordPress. This keeps us secure and gives us the latest features as soon as they deploy.
If you need expert help to take your SEO to the next level, West County Net is here to help. Our dedicated, local team of experts in SEO, Content and WebDev will get you the results you've been dreaming of with a spirit of collaboration and mutual respect. Contact us today to get started.