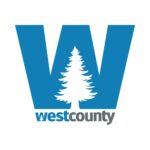 Website West County Net
We are seeking a talented WordPress developer to join our innovative team. At West County Net, we are always striving to develop the next best website. Constantly striving to push WordPress to its limits, we build websites for any industry and are looking for the newest member of our team.
The ideal candidate will be excited to break into the next era of WordPress, working with the latest JavaScript frameworks, while maintaining a strong core understanding of PHP and the architecture of WordPress. Candidates who have built their own themes and plugins, and have a deep understanding of how WordPress core works will have a step up on the competition.
Our team works in a highly flexible system and is able to accommodate a highly skilled back-end, front-end, or full-stack developer. We are looking for a passionate web developer who truly appreciates the projects they build.
The Role
Build WordPress responsive websites from our proprietary theme
Structure and program the content architecture with the assistance of the content team
Work in collaboration with our CTO, Digital Specialists and Design team to bring projects to completion
Maintain current code base for wide range of clients and projects
Consistently refactor and improve our codebase
Build custom Gutenberg blocks
Write custom plugins to streamline future projects
Desired Skills
Strong interpersonal and communication skills with an affinity for problem-solving
Fluent in HTML5/CSS3 and able to develop valid w3c markup with cross-browser support
Expert understanding of WordPress theme and plugin development
Development experience with Advanced Custom Fields and Gravity Forms
A strong understanding of javascript and ideally React
Ability to structure page layouts and understanding of frontend UX standards
Manage webpack builds & Git workflows
Bonus Points
Experience with Local by Flywheel
Experience with Node and Express.js
Experience with MongoDB
Experience with GraphQL
The Perks
Competitive vacation bundle + paid holidays
Rockstar health insurance benefits
Retirement match at month 12
Our team is a blend of strategic thinkers, passionate designers, and programmatic minded visionaries. We've been around long enough to witness the evolution of the web design and internet marketing industries, giving us invaluable insight into where things are headed next. We utilize industry-leading methods and principles to help our clients achieve outstanding returns on their investment